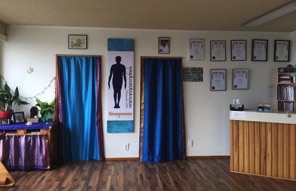 Ours is a  friendly and supportive  Centre where our teachers guide you in your practice whether you are new to Iyengar Yoga or have practiced elsewhere.
The Iyengar Yoga Centre was first established in 1994 by our Principal and Director Monica Haar, Cert. Advanced Junior 2 Teacher.
Our teachers are trained in accordance with BKS Iyengar's teachings, and most hold or are working towards obtaining the Internationally recognized certification Mark
No bookings required.
*Labour Day Monday 28th Oct / one class only @ 9.30-11am
1 hour class
Thursdays at 11.15am -12.15pm
This class is for those who find other classes too challenging, want to start anew, or simply just want a 1 hour of tuition rather than an hour and a half. You will learn elementary Asana slowly and thoroughly in a calm and supportive environment. The class is also ideal for those who feel their bodies are stiff or not very flexible.
The 1 hour class caters for injuries that can be managed.
$15 casual or pre-pay for 4 classes @$60
See class levels and timetable