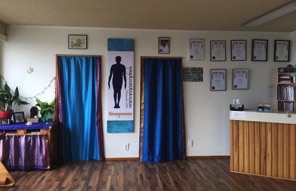 Ours is a  friendly and supportive  Centre where our teachers guide you in your practice whether you are new to Iyengar Yoga or have practiced elsewhere.
The Iyengar Yoga Centre was first established in 1994 by our Principal and Director Monica Haar, Cert. Advanced Junior 2 Teacher.
Our teachers are trained in accordance with BKS Iyengar's teachings, and most hold or are working towards obtaining the Internationally recognized certification Mark
No bookings required.
2021 NEWS!
60 + class has started up again on Thursdays @11.15-12.15
Welcome back to the 60+ class, the class who caters for you of any age, who simply feel too stiff or challenged to attend other classes. This class is only one hour long and yet includes all the learning regarding foundation that you need, while using props to help moving your body into various Asana (poses).
NEW! Foundation class 0n Wednesdays @6-7.30pm with Rahle.
This level is designed for all of you who are beginners of Yoga. It will take you through how to do the Yoga postures (Asana) right from the very beginning and teach you how to use the equipment (different props) to improve your performance. This is very special for Iyengar Yoga. You do not need to be flexible or young to start.
Foundation classes are a wonderful way to begin your Yoga journey – the basics of each Asana (posture) are taught slowly and in depth to give you the confidence you need to move up the levels if you wish.
No pre enrollment is necessary, just turn up on the day.
Special Dates 2021;
* Anzac weekend, Monday, 26 April-one class only @9.30-11am
*Queens Birthday, Monday 7 June- one class only @9.30-11am
*Labour Day, Monday 25 October- one class only @9.30-11am
Never done a Yoga workshop before or just want to deepen your knowledge a little more?
here is a General workshop especially designed for you.
For more info see workshops TD